MONROE is a Polish pop rock band formed in Pleszew, Poland in 2010. Although the band does not consider its participation in recently popular TV music contests, yet it has been gaining more and more popularity among pop/rock music lovers. Competing in a series of music contests such as Summer Rock Festival in Sława (1st Prize), 'Wszyscy Śpiewamy na Rockow' International Festival (Special Prize), Paweł Berger's Festival in Kalisz (Special Prize) as well as energetic live performances made the band recognizable and led to its appearances as support acts to the most prominent Polish bands. MONROE has supported the following bands: IRA, BLUE CAFE, ODDZIAŁ ZAMKNIĘTY, WILKI, DŻEM, PERFECT, GOLDEN LIFE, LOMBARD, TURBO and many others. The band has been complimented on their live performances by music journalists and musicians many times.
The songs by MONROE have been broadcast(ed) by radio stations and TV channels. The band has also appeared live in Radio Centrum and Radio Zachód. A popular Polish cable network Multimedia Poland invited the band to record an Unplugged concert for a nationwide music TV program titled 'Muzyczne Fanaberie'. In 2016 MONROE started working on their album in RockSun studio, the place associated with many popular Polish rock bands.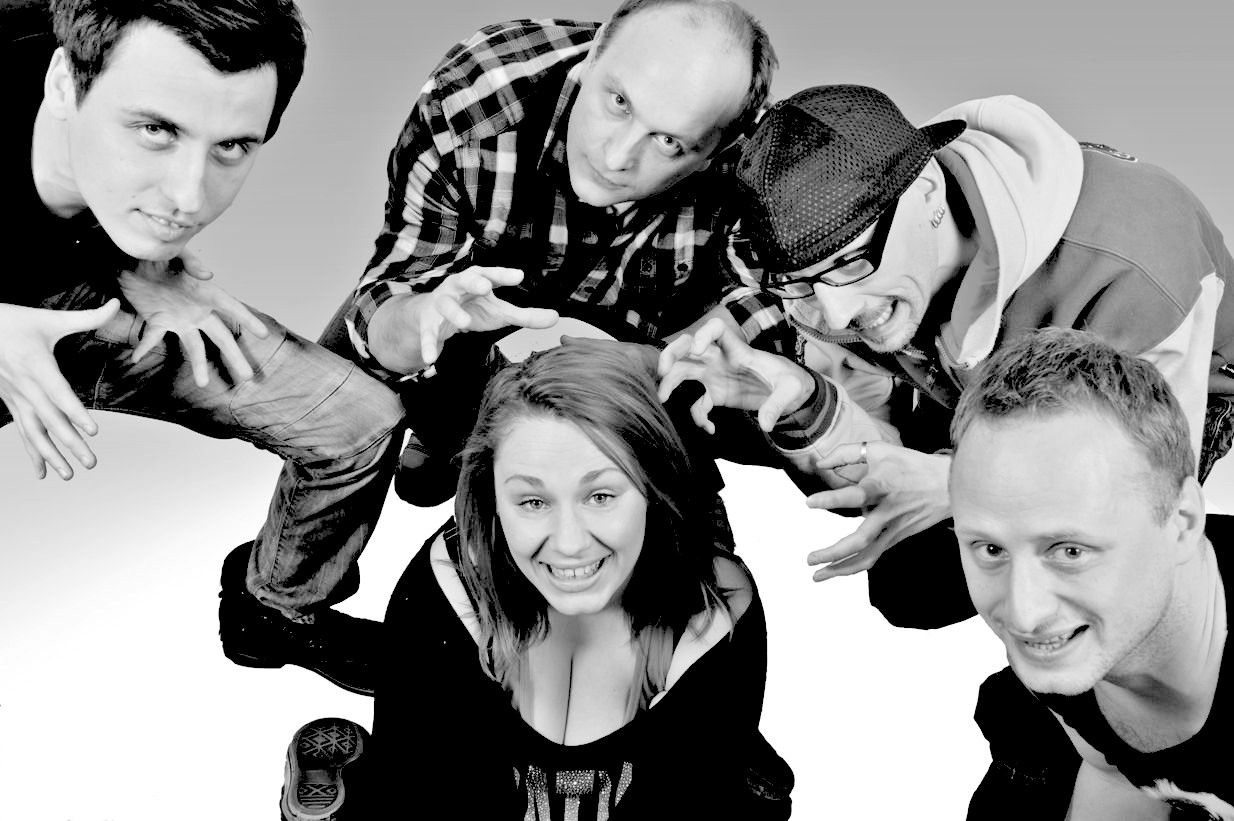 The band has been involved in many charity events. Every year the band members actively participate in Nationwide Music Contest for the Disabled – an event for amateur artists physically impaired and disadvantaged from a cognitive point of view.
Currently MONROE preforms its own music during live acts but on special requests the band can perform a few classics. It is pretty difficult to find a clear genre for the band's music. It is definitely a mixture of pop and rock music finding its roots in a few decades of rock'n' roll history.
Paula Konowrocka – vocals
Artur Kałużny – keyboard
Darek Niemczewski – guitara
Marcin Konieczny – bass
HenRy Szczudlik – drums
Norbert Radomski – managment
A famous jazz guitar player – Krzysztof Puma Piasecki speaks about MONROE (recorded in 2012).
Former line-up: Paula Konowrocka, Artur Kałużny, Adrian Miniarski (drums to 2013), Jan Nowak (guitara to 2014 ), Marcin Konieczny.